Here, at S2 ANALYTICS, we give more emphasis on the market environment. There is a big difference between probability and forecasting. As market is very random in nature we can not forecast it in advance. So our method should be based on probability only.
Now based on probability we make our view on the market for short term as well long term. Process which we use to make a view is 'M.A.C.R.O.'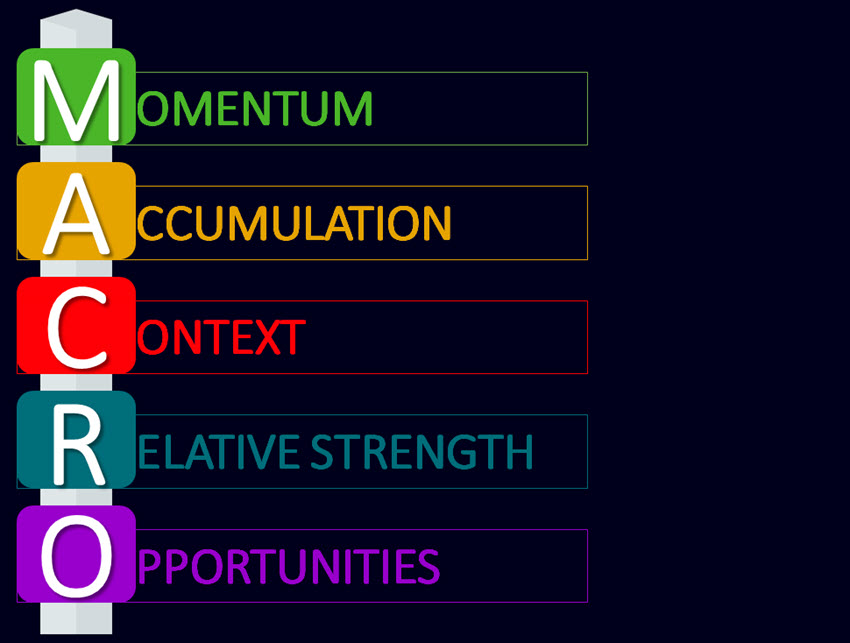 1. MOMENTUM:
Get into a habit of viewing charts. Buy when prices are moving in an uptrend and sell when prices are moving in a downtrend.
2. ACCUMULATION:
Best investments come from stocks that are accumulating. Stocks coming out from a base have a stable move.
3. CONTEXT:
Context means focusing on the big picture and ignores the minor twist & turn. Fundamental, Technical and Sentiments plays a big role to make a long term context whereas economic system around us and price action plays a big role to make a short term context.
4. RELATIVE STRENGTH:
It suggests which instrument may outperform in short term.
5. OPPORTUNITIES:
A trader does not get an opportunity very often but when it comes one should have an eye to identify it and courage to grab it.
By combining all five processes we can get a clear view on long term as well as short term. It serves our both purposes trading and investing.