REGIME CHANGE:
When market shift from one Phase to Another, tools used to trade in one phase may or may not work in another phase.
For this purpose we should have:
Different tools to trade in different phases
Knowledge to identify a regime change in advance.
Market movement have two components direction and volatility. These two together creates four possible combinations.
FOUR POSSIBLE COMBINATIONS: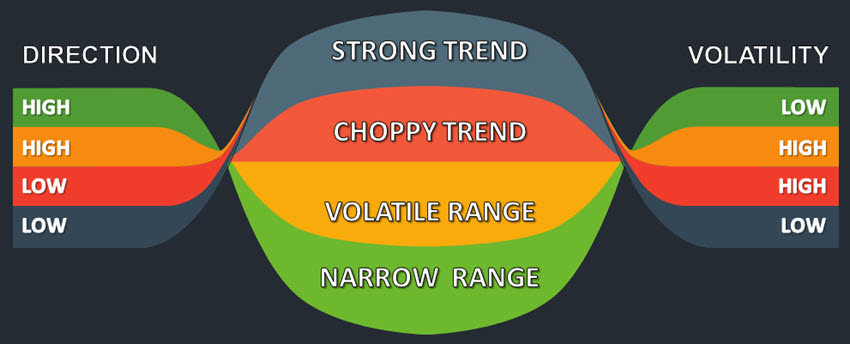 Examples:
1: Strong Trend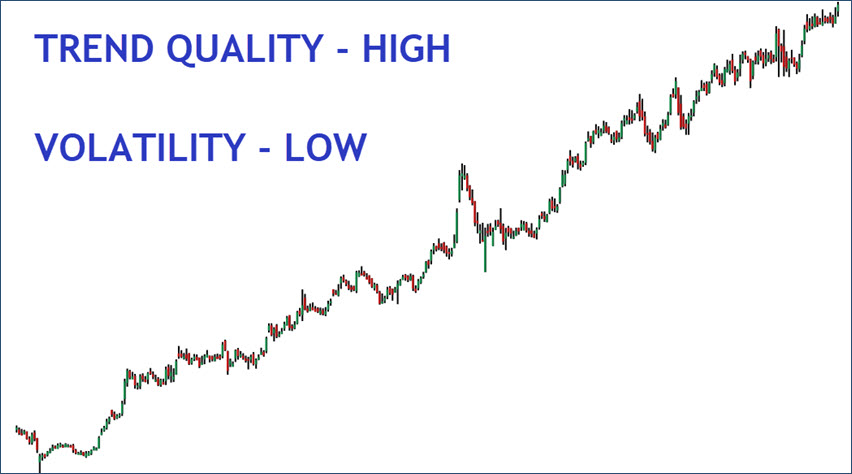 2: Choppy Trend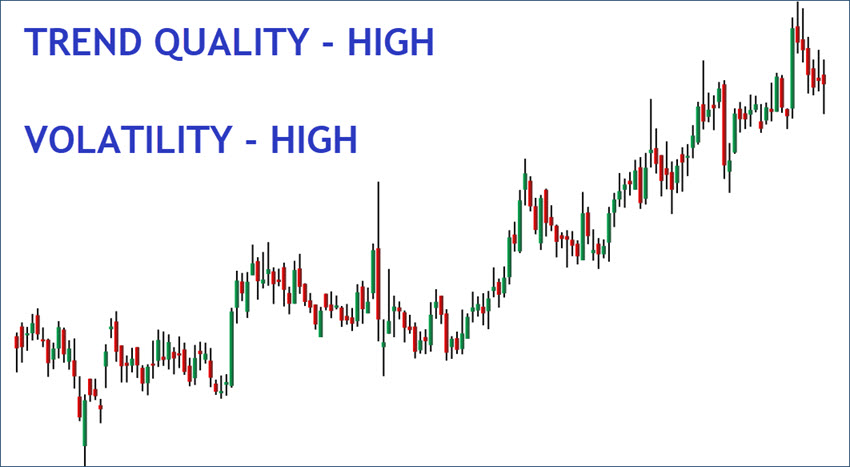 3: VOLATILE RANGE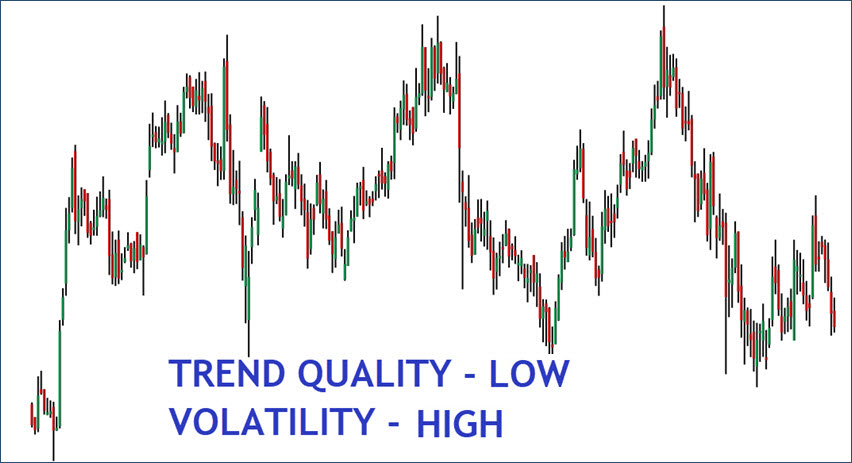 4: NARROW RANGE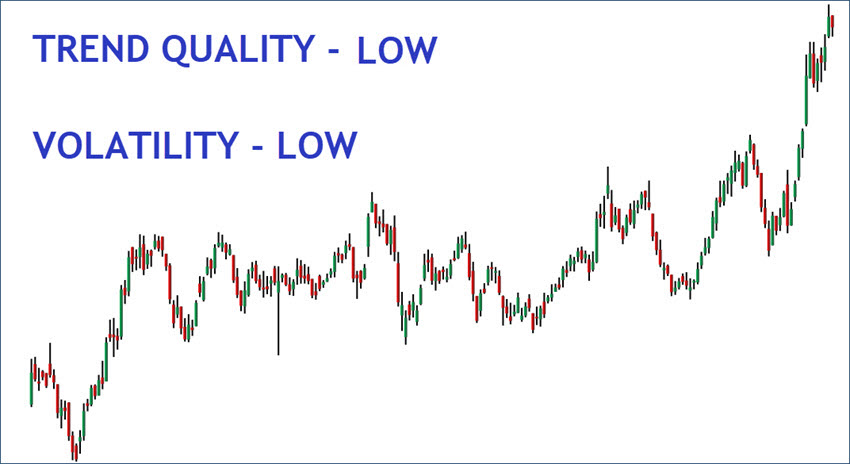 FOUR POSSIBLE COMBINATIONS: PROFITABLE SETUPS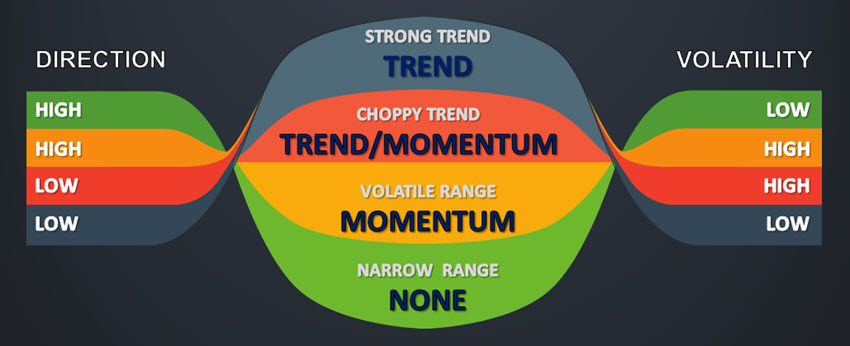 REPHRASE YOUR QUESTION: WHAT IS THE TREND????
 IS THERE A TREND????