From: Mish's global economic analysis:
Quote
Ken Fisher says high levels of pessimism are a reason to buy stocks. Fisher, who oversees $35 billion from Woodside, California, said in an interview on "Bloomberg Surveillance" with Tom Keene. "My bias when pessimism is high is to own equities."
In 2007, Mr Fisher said:
This is a time to own stocks. Here are some companies that will participate in the prosperous economy of 2007:
Home builder Pulte Homes – PHM
Toll Brothers – TOL
Beazer Homes – BZH
Absurdities
Look – Anyone can be wrong, but quite frankly that is absurdly wrong.
Pulte Homes was $34 then. It is $8 now.
Toll Brothers was $34 then. It is $16 now.
Beazer Homes was $44 then. It is $3.75 now.
Someone let me know if he ever issued a sell signal on those.
Regardless, Ken Fisher is consistently bullish. In fact he HAS to be bullish because you cannot manage $35 billion without being bullish. Ken Fisher's advice is designed to do one thing – make money for Ken Fisher.
UnQuote
My Notes: Readers know that I do not have a high opinion of investment bankers and super rich financial wizards. So, I am not surprised that Mr Fisher seems to make money only for himself.
Please vote in a poll that I have set up. Look at the right column whenever you will find the poll.
Which is your favorite?
This post comes from men's comments:
quote
Is cnbc the leader? may be on the TRP, but not otherwise. For Ta NDTV is far ahead and also Ashudutt of ETNOW is also doing a good job in educating the investors. Yes Cnbc has marketed their channel well but it is far from reliable.
CNBC= Cannot Be Correct, sorry if I have had a different view
unquote
So, on the right column I have a poll for you to respond to: Which business channel do you watch most? I am not asking for your favorite. I am requesting you to identify the channel which you spend the maximum time on. Please do respond.
YouTube Stars make 45 Lakhs a year and More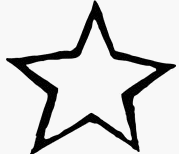 There are 10 independent YouTube stars who made over $100,000 in the past year, according to a study done by analytics and advertising company Tube Mogul.
Business TV channels face choppy markets with dismay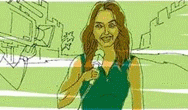 There are six business TV channels in the country – CNBC TV18 which is the acknowledged leader, Awaaz, UTV Bloomberg, ET Now, NDTV Profit and Zee Business. The channels are worried about retail investors turining away from the markets due to the choppy conditions prevailing.
FX Reserves Fall
                                      
(Reuters) – India's foreign exchange reserves fell to $282.79 billion as on Aug. 13, from $287.356 billion in the previous week, the Reserve Bank said in its weekly statistical supplement on Friday.
Sugar climbs to 5 month high

Bloomberg reports that sugar prices climbed to a 5 month high when the USDA reported tight domestic supplies.
Stocks, Oil fall on economy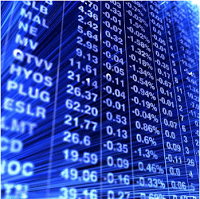 U.S. Stocks and oil fell on concerns that the economy may be heading for a period of zero growth. The Dow was down 80 points at 2138 IST while the S&P500 was down 4 points.